"And she shall bring forth a son, and thou shalt call his name JESUS, for he shall save his people from their sins." Matthew 1:21
Member churches are invited to share your special events here!
have A BLESSED

CHRIST

MAS!
MBCSM C.U.T. MINISTRY (Outreach and Budget) UPDATE FOR 2022
PLEASE CONTINUE TO SUPPORT MINISTER WIVES' "DRESSES FOR HAITI", BY DONATING PILLOWCASES AND FUNDS
This month's contributor:


Sister Barbara Spencer
Greater Bethel MBC
Rev. Victor Lee, Pastor
"And whatever you do, do it heartily, as to the Lord and not to men..." Colossians 3:23
The idea or concept, Paying It Forward, whether viewed as new or ancient, was actually created by God, and has been practiced since the beginning of time. It was manifested through His Son, Jesus Christ's sacrifices. His obedience to His Father made it possible for believers, to become "a chosen generation, a royal priesthood, and a peculiar people. A Holy nation, and His own special people; that we may have the opportunity to proclaim the praises of Him who called us out of darkness into His marvelous light." (1Peter 2:9). Christ Paid It Forward!
​
We are in the season when we celebrate the birth of Jesus and His declarations.
Jesus declared that He was the Messiah, the promised and expected deliverer, the Savior of mankind from their sins. As we now know, Jesus was condemned and crucified for His claims, but the grave could not hold Him. So, we celebrate that after three days and nights, He rose from the grave alive, as He said He would, with all power in heaven and on earth.
​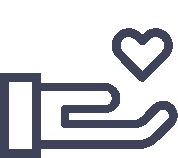 "Whoever is generous to the poor lends to the lord, and he will repay him for his deed."