"For his merciful kindness is great toward us: and the truth of the LORD endureth for ever. Praise ye the LORD." Psalm 117:2
SAVE THE DATE!!!
​
MBSCM Congress of Christian Education, July 5th - 8th, 2022 at Friendship MBC, KC
"Equipping the Saints for the Work of the Ministry"
Day & Evening Classes, all ages
Member churches are invited to share your special events here!
MBCSM C.U.T. MINISTRY (Outreach and Budget) UPDATE FOR 2022
PLEASE CONTINUE TO SUPPORT MINISTER WIVES' "DRESSES FOR HAITI", BY DONATING PILLOWCASES AND FUNDS
This month's contributor:


Sister Barbara Caldwell
Ebenezer MB Church Rev. Jesse Frazier, Pastor
"Seek ye first the kingdom of God…" Matthew 6:33
Busy, Busy, Busy! Today people are staying busier than ever. We rarely feel like we have time to get everything we want to get done, so things get pushed off to the side, including Christ. Think of all the activities you do. Work, family, school, church, jobs, hobbies, friends, etc. all want a chunk of your time. Unfortunately, the day is only 24 hours long, and the week still has only 7 days. Sometimes we get lost in the sea of opportunities. It is easy for us to lose focus on what is important. When we don't prioritize properly, we take time away from the most important aspect of our lives—our faith in Christ and serving Christ.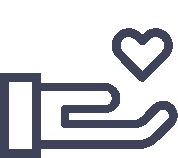 "Whoever is generous to the poor lends to the lord, and he will repay him for his deed."