"And let us not grow weary of doing good, for in due season we will reap, if we do not give up." Galatians 6:9
Member churches are invited to share your special events here!
New Era District 1ST QUARTER
BOARD MEETING
Youth in Session Oct 1st at 10am
OCT 3rd and 4th
Sessions start at 6:30pm
held at Mt. Sinai Baptist Church
Dr. Alfred White, Host
MBCSM C.U.T. MINISTRY (Outreach and Budget) UPDATE FOR 2022
PLEASE CONTINUE TO SUPPORT MINISTER WIVES' "DRESSES FOR HAITI", BY DONATING PILLOWCASES AND FUNDS
This month's contributor:
Sis. Patricia A. Jones
First Lady, United MBCKC
Rev. James Jones, Pastor
Trust in the LORD with all your heart and lean not on your own understanding; in all your ways submit to him, and he will make your paths straight. Proverbs 3:5-6
Recently, I experienced a simple situation for many but for me it was big.
As a woman, I have been taught never to go to an unfamiliar place alone. That's not a problem for me because I prefer companionship and company even if it is just having my grandson along for the ride.
We've all heard of women being accosted on parking lots, at the park, while exercising, and in other seemingly public locations. The news is filled with tragedies that happen to women on a daily basis. Yet in my quest for something I wanted (not needed), I took it upon myself to go to an unfamiliar place alone.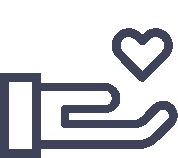 "Whoever is generous to the poor lends to the lord, and he will repay him for his deed."