Therefore if any man be in Christ, he is a new creature: old things are passed away; behold, all things are become new. 2 Corinthians 5:17
Member churches are invited to share your special events here!
4, 6 & 7 NED 2nd Qtr Board Session
25 LAYMEN Nursing Home Visit, Parkway . Health on Swope Parkway, 2:00 pm
This month's contributor:


First Lady Patricia A. Jones
United MBC
Rev. James Jones, Pastor
And he who was seated on the throne said, "Behold, I am making all things new."
Also he said, "Write this down, for these words are trustworthy and true." Revelations 21:5
Apostle John, the Revelator, had what some would consider a lonely assignment. It was the final assignment of his life. He was exiled and charged with writing powerfully dynamic, dramatic, revealing words from God. And these words are trustworthy and true for all who are blessed to read these words.

Many started the year making what is considered or called a resolution. A commitment to change, or commit to do something differently.Yet, the very Word of God holds a much greater resolve. God does not need a new year to manifest a change or changes. It happens each and every day of our lives.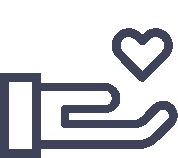 "Whoever is generous to the poor lends to the lord, and he will repay him for his deed."
NEW ERA
Missionary Baptist District Association
Email: neweradistpublications@gmail.com
PO Box 270176 KCMO 64127
TEL: (816) 456-7531
Rev. Grant Lewis, Webmaster
Sis.Brenda Rucker,
Director of Publications Ministry