"One District on one Accord"




Acts 2:1-2
Blessings for a prosperous new year!
SCROLL DOWN FOR JOB OPPORTUNITIES AT SMBC, Grandview
"And the glory of the Lord shall be revealed, and all flesh shall see it together, for the mouth of the Lord has spoken."
Isaiah 40:5 ESV
Member churches are invited to share your special events here!
WEEKLY WEBINAR SERIES
(Video Conference) from Second Baptist Church, Independence
"Who are the dead in Christ rising first? Absent from the body means already in Heaven?"
Sunday, January 9, 2022 * 7:00 p.m. CST
FREE * FREE * FREE * FREE
All are Welcome to Join
For more information contact:
Sandra Jones at sandra_jones0713@yahoo.com or
Thad Jones at tskm@swbell.net
This month's contributor:


Sis. Patricia Anderson Jones
First Lady, United MBC of KC
Walking in the Newness of Life
Therefore if any man be in Christ, he is a new creature: old things are passed away; behold, all things are become new.
2 Corinthians 5:17
Just as Abraham and Sarah patiently waited to receive the fulfillment of God's promise of a child, my husband and I waited patiently to receive all that God has promised us. We did not doubt or become angry. We patiently waited. Serving the Lord in spirit and truth wherever He placed us to serve. We bloomed where we were planted.
​
And in the fullness of time, God called and we answered.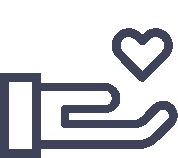 "Whoever is generous to the poor lends to the lord, and he will repay him for his deed."